DS Accounting Services
Deborah A. Steinbeck CPA PC
Over thirty years of experience in the field of accounting and tax preparation
Don't Settle For Less
Our Services
Deborah A. Steinbeck CPA PC provides complete accounting and tax services for small businesses and individuals. Our wide range of services are provided to meet the needs of the individual or growing small business:
Tax Services
Preparation of individual and company tax returns including electronic filing.
Accounting
Accounts payable & check writing, Accounts receivable & billings, financial statement preparation, and all basic record keeping required.
Payroll
Check preparation and printing, tax deposits, quarterly and annual filings, including W-2's.
Computer Support
You'll find the support you need for all your office applications, QuickBooks Pro Advisor.
Click button below to visit our Client Portal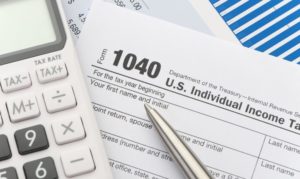 Choosing a Tax Preparer
Michigan does not require tax preparers to be licensed; however many are licensed, certified, and belong to professional organizations that require a certain level of education and provide ongoing training. Unqualified tax preparers may overlook legitimate deductions or credits, which could result in you paying more tax than you should.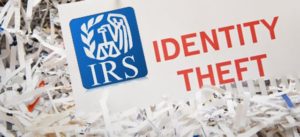 Beware of Identity Theft
The Internal Revenue Service is taking additional steps to protect taxpayers and help victims of identity theft and refund fraud. Additionally, the Michigan Department of Treasury is warning taxpayers to protect their identities and personal information very carefully.
In Others' Words
Testimonials
Excellent communication skills, professional, knowledgeable, and experienced. Deb is patient with explanations and passionate about business.  Deb has been a contributing factor to the success of our business.  We have been clients for over 20 years and would strongly recommend her expertise for your business and individual tax needs!
~ Lori Dubro
Restaurant Owner

I can't imagine running our business the past 20+ years without Deb️! Always willing to help me through any situation I throw at her and trust me there have been plenty! Her knowledge and experience are hard to come by in this day and age.
Thank you Deb️ for everything! 
~ Tabby Stilson
Construction Industry

I have had the pleasure of working with Deb Steinbeck since 2012. Deb is very dedicated to her clients. Her follow-through is unmatched by any other accounting firm I have worked with.  Deb's knowledge and experience in estimating quarterly payments is a huge bonus since our businesses' income varies from year to year.  I would recommend Deb for any tax and accounting endeavor. 
~ Lisa Oleson
402 S Bridge St. – Suite B
Elk Rapids, MI 49629
(231) 264-0692
Po Box 5333
Traverse City MI 49696
(231) 941-8910

Hours | By Appointment Only